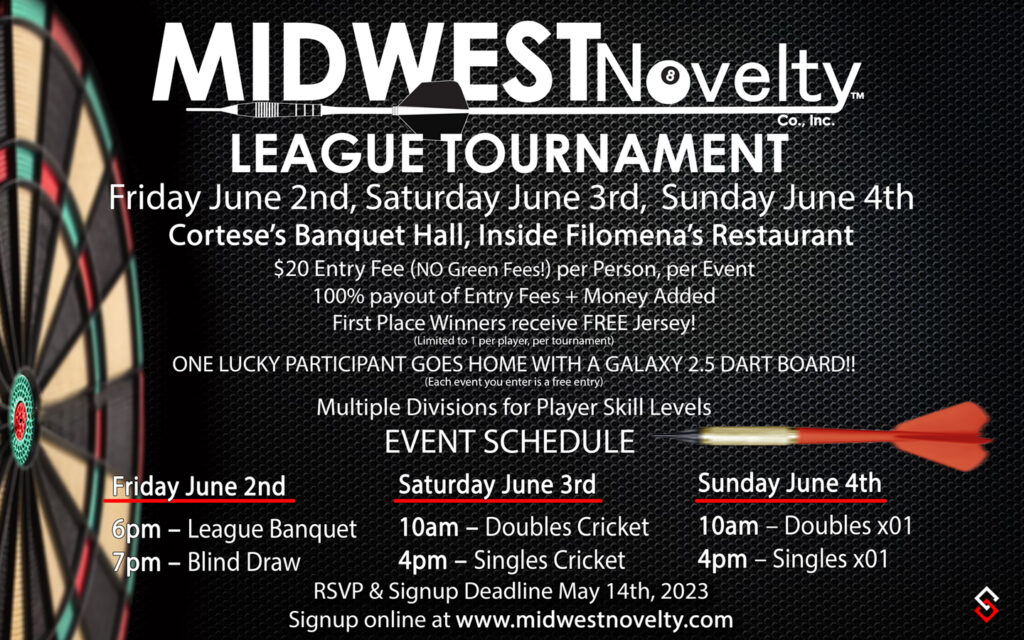 Tournament & Banquet Location: Cortese's Banquet Hall – 1300 Sheridan Rd
RSVP and Signup Deadline is May 14th, 2023. Once again, we will not be collecting a Green Fee. So 100% of your $20 Entry Fee will be going to the Prize Pool. The dart boards will still be on Free Play.
For more detailed information, please visit our FB Dart League Group Page, by using the button above.